JOHN PAPPAJOHN ENTREPRENEURIAL CENTER | INTERNSHIP PROGRAM
This application is to be completed by a company, business, startup or non-profit organization interested in participating in the University of Iowa John Pappajohn Entrepreneurial Center's (Iowa JPEC) Entrepreneurship Interns program. The goal of this program is to provide a low cost solution to businesses across the state that need assistance on special projects while providing University of Iowa students with real-world learning opportunities.
How the program works
Iowa JPEC assists in helping your company become an approved employer at the University of Iowa and gives you the tools to post your internship opportunities on the university's hiring platform, Handshake.
Your job postings are then marketed to students to help fill these internship roles.
The hiring and interviewing process is between your company and the student, giving your company complete control on who you select.
It is suggested that these student interns work 40 hours a week over a 10 week time period. These 10 weeks must fit within the dates of academic summer term: May 16-Aug. 4, 2022.
Iowa JPEC will cover half the cost to pay your intern, your company will need to invoice Iowa JPEC to receive these funds prior to the student starting. Your company is responsible for covering the remaining half of the payment for your student intern.
How payments work
Iowa JPEC will award a wage grant to qualifying employers up to a maximum of 40 hours a week for a 10 week period. Employers will need to provide an additional matching wage for their intern, for a total intern wage of $15/hour undergraduates and $20/hour for a graduate student. See break down below.
Undergraduate Student Payments
Iowa JPEC pays $7.50/hour + Your company pays $7.50/hour = $15/hour total pay rate for student intern
40 hours a week x 10 weeks = 400 hours
$15/hour x 400 hours = $6,000 total payment to student intern
Iowa JPEC will contribute a total of $3,000 for an undergraduate student
Graduate Student Payments
Iowa JPEC pays $10/hours + Your company pays $10/hour = $20/hour total pay rate for student intern
40 hours a week x 10 weeks = 400 hours
$20/hour x 400 hours = $8,000 total payment to student intern
Iowa JPEC will contribute a total of $4,000 for a graduate student
Sample Projects for Interns
Below is a list of potential student projects and duties that past entrepreneurship interns have completed. This list is an example, but can be expanded based on your business's needs.
Project development
Project management
Market research
Technology commercialization
Product design
Social media marketing
Software development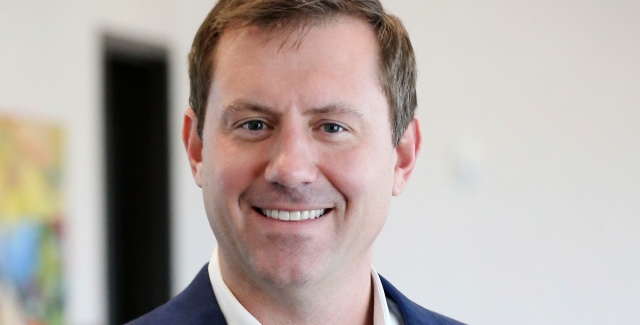 "The Entrepreneurship Interns program has been instrumental in allowing Midwest Growth Partners to scale and compete with institutional private equity funds in big cities, while being able to do it in Iowa. The students function as legitimate members of our deal teams and participate in underwriting and structuring new private investment opportunities. Having access to that trained talent is a unique advantage for us and something we value greatly."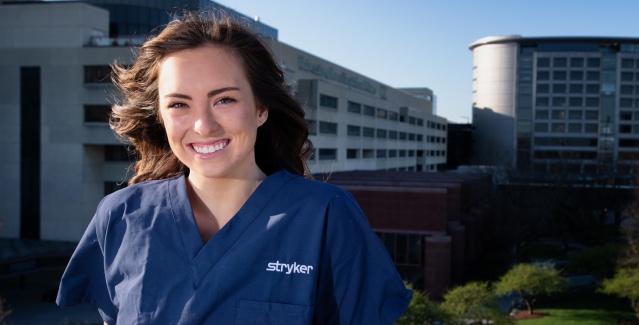 University of Iowa student Kayla Jensen started a job with her dream company a semester before her graduation. She credits her success, in part, to academic and internship opportunities she found through Iowa JPEC.
Jensen, an Ankeny, Iowa, native, is working as an onsite specialist for Stryker, one of the world's leading medical technology companies, while completing coursework for her health and human physiology major and entrepreneurial management certificate. Entrepreneurial courses helped Jensen realize that she wanted to pursue a career in sales, and she believes the certificate helped set her apart from the crowd.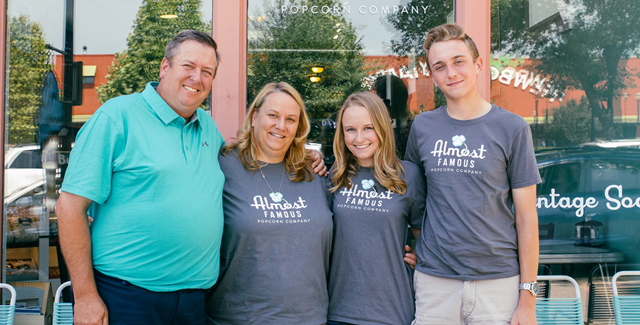 "Many of the projects we developed during the internship are still being used to help our business continue to grow. We now have two shops, one in Cedar Rapids and one in Des Moines. The resources at JPEC are unmatched and the internship program is something all Iowa small businesses should take part in."