INSTITUTE FOR INTERNATIONAL BUSINESS (IIB) 
The Institute for International Business (IIB) is a partnership between the John Pappajohn Entrepreneurial Center and the Tippie College of Business. IIB is dedicated to advancing knowledge and international skills in business and educational communities.  In addition, IIB works to promote entrepreneurship as a tool to empower people in developing countries and frontier markets while also providing Iowa students with cross-cultural and international business skills.  In so doing, IIB is strengthening links between the University of Iowa, Iowa communities and the world.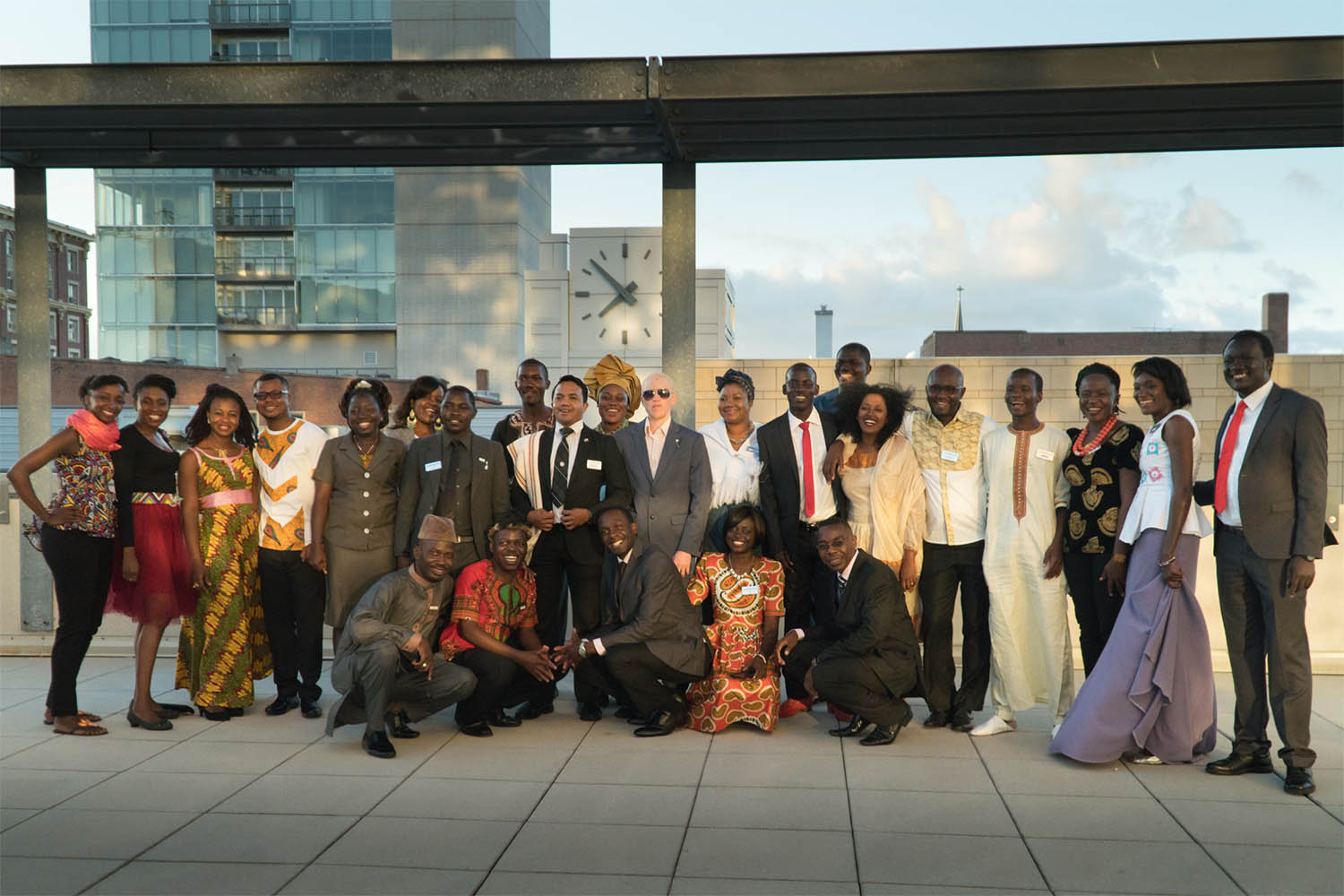 MANDELA WASHINGTON FELLOWSHIP PROGRAM
The Young African Leaders Initiative (YALI) provides members with invaluable opportunities to connect with other leaders in their community and to learn from experts in their field. The Mandela Washington Fellowship for Young African Leaders, started in 2014, and is the flagship YALI program that empowers young people through academic coursework, leadership training, and networking. The Fellows have established records of accomplishment in promoting innovation and positive change in their organizations, institutions, communities, and countries.
For the sixth year, the Institute for International Business is welcoming 25 Mandela Washington Fellows from Sub-Saharan African countries to the University of Iowa to partake in the 2021 virtual program.
The UI Mandela Washington Fellowship program is run by the Institute for International Business, a partnership between Tippie College of Business and the John Pappajohn Entrepreneurial Center at the University of Iowa.
The Mandela Washington Fellowship is a program of the U.S. Department of State with funding provided by the U.S. Government and administered by IREX. For more information about the Mandela Washington Fellowship, visit mandelawashingtonfellowship.org and join the conversation at #YALI2021.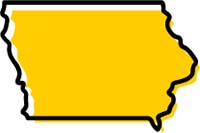 IOWA INTERNATIONAL BUSINESS INTERNSHIP
The Iowa International Business Internship is an opportunity for University of Iowa students to gain experience in conducting meaningful international market analysis and research for Iowa businesses that already have a global reach, or that wish to expand into international markets. Interns will interview directly with Iowa companies and be selected based on a matching of their interests with the specific needs of the company.
Click here to be a part of this incredible opportunity to build your pathway toward becoming an international business professional.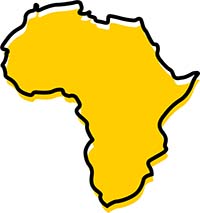 AFRICAN BUSINESS INNOVATORS (ABI) INTERNSHIP
Gain first-hand knowledge of the business environment in Sub-Saharan Africa. Network with international business professionals. Acquire and practice the skills of cross-cultural competency and communication and improve your global mindset. Recognize some of the contemporary macro business issues of globalization. Click here to find out more about this exciting opportunity.
MANDELA WASHINGTON FELLOWSHIP ALUMNI
Are you a Mandela Washington Fellowship alumni interested in hosting an African Business Innovators virtual internship? Please fill out this brief questionnaire regarding how a University of Iowa student intern can help your business, and you will be contacted by an IIB staff member for further information.
BUSINESS CONSULTING
International business consulting services are provided by teams of 3-5 University of Iowa students and are under the guidance of a faculty advisor with extensive business experience. The curriculum is designed for maximum performance for the client, and throughout the semester, teams provide clients with weekly progress reports and appraisals and will then complete a full report of the objectives, findings and recommendations. 
TRAINING PROGRAMS
The IIB offers online CGBP exam prep. The Certified Global Business Professional (CGBP) credential is administered by the National Association of Small Business International Trade Educators (NASBITE). Enrollment is on-going. Sign up today to get your certification!
OPPORTUNITIES FOR UI STUDENTS
Travel abroad: Experience another culture. Annually, Iowa JPEC and IIB partner to host trips abroad during breaks in the academic year. These opportunities are available through the International Entrepreneurship and Culture course.

Student consulting projects: Take on applied projects for local Iowa companies that are looking to expand globally or companies abroad. This can be done through the Business Consulting course.
INTERNATIONAL ENTREPRENEURSHIP IMPACT AWARD
The IIB is pleased to announce a competition for the International Entrepreneurship Impact Award. This award will be granted to an IIB alum who has previously participated in an IIB entrepreneurship program and made outstanding accomplishments in their community. Self-nomination is allowed for this honor. The winner will be selected annually by a jury of reviewers. The winner will be invited to spend one week at the University of Iowa where they will visit classes and community groups and be honored by the IIB and JPEC Board of Advisors. The 2022 nomination deadline is July 29.
VENTURE SCHOOL INTERNATIONAL
The Institute for International Business Venture School program is designed to train and empower entrepreneurs by focusing on the critical success factors involved in early stage company development.  By using the Business Model Canvas as a focal point for creating value through customer discovery, the International Venture School program utilizes the guidance of established U.S. entrepreneurs and University of Iowa Venture School faculty while nurturing the development of mentor relationships within the local community.  This combination of resources, expertise, and feedback is instrumental in the development of next generation innovators.  Established American entrepreneurs are often the biggest champions for turning ideas into validated opportunities, and we aim to foster this same atmosphere in our programs abroad.   
B.E.L INITIATIVE
In summer 2019 IIB welcomed its first cohort of Haitian entrepreneurs to the University of Iowa as a part of the B.E.L. Initiative. The B.E.L. Initiative is planned in partnership with the American Chamber of Commerce in Haiti, the IIB, and the Georgia Haitian-American Chamber of Commerce, Inc. (GAHCCI). It is an accelerator program providing business development curriculum, mentorship, and networking opportunities for its Fellows with the goal of transforming the economic landscape of Haiti. During their stay, the Fellows participate in Venture School, cultural excursions, company visits, and networking events, with the main educational themes being business development, international trade, and agribusiness. The program for 2020 has been expanded to include more Fellows thanks to a grant from the US Embassy in Port-au-Prince. https://belinitiative.com/
ADDITIONAL INTERNATIONAL SERVICES AND RESOURCES
Export readiness assessment
Overall trade compliance and documentation
Foreign market opportunity assessment
Trade mission preparation
International business diplomacy (foreign partners and clients negotiations preparation, dealing with foreign governments)
International business development
Trade financing
International logistics issues
International business risks analysis
International banking and insurances
International business plans
Cross-cultural issues
Building strategies for different foreign markets
NEXT STEPS
If you are interested in finding out more about the Institute for International Business, applying to receive consulting services, and/or looking to sponsor the IIB, please contact us. Your support will help provide resources for program development, promotion, student support, faculty development, and research in the area of International Business Studies.