STUDENT SUCCESS
Jacobson Institute programs engage K-12 students in innovation, invention and entrepreneurship, allowing them to practice and develop the 21st Century skills needed for college and career.  We do this through teacher professional development and curricula in our STEM Innovator®and BizInnovator programs; a nationwide Innovator Competition for students; and ongoing summer camps -- all built on the research-driven expertise of the University of Iowa.
The Jacobson Institute, named in honor of Richard O. Jacobson, is a part of the John Pappajohn Entrepreneurial Center at the University of Iowa. Since the formation of Iowa JPEC in 1996, a high priority has been placed on K-12 outreach, as a way to connect early and often, and to help contribute to the development of the next generation of problems solvers. 
States with active curriculum users
Teachers trained through our development programs
Impacted students since 1996
21ST CENTURY SKILLS
The Jacobson Institute's professional development prepares middle and high school teachers in the STEM fields and in business/marketing fields to have their students work in teams on real-world problems alongside business and industry partners in their communities.
The curriculum prepares students for college and a career by teaching them to apply entrepreneurial best practices, Design Thinking, and Lean Startup Methodology to authentic tasks – giving students the 21st Century skills that educators and industry leaders have said they need in the workforce.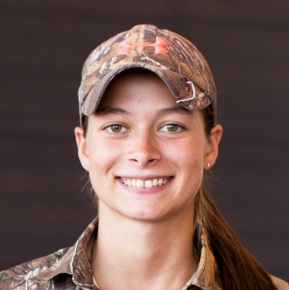 STUDENT SPOTLIGHT
Britany Flockhart
Rising senior Britany Flockhart, from Keokuk High School, was the Jacobson Institute's first-prize winner for the spring 2018 Innovator Competition. Her entrepreneurial journey began in the classroom when she took an Engineering the Future course taught by STEM Innovator® Certified Instructor Courtney Giesel. As a final project for the course, students submitted their ideas to the Jacobson Institute's Innovator Competition. Flockhart, eager to create, quickly began brainstorming.
NEXT STEPS
To find out more about the Jacobson Institute and its programs, please contact its office.
Jacobson Institute for Youth Entrepreneurship
21 East Market Street PBB C102
Iowa City, Iowa 52242
319-335-2204