GET ENGAGED
Want to meet some of your peers with similar interests and build your resume at the same time? With several elite organizations for students to get involved in, you can get engaged while enhancing your leadership skills.
Join the elite entrepreneurial honor society for students who value entrepreneurship, leadership, and academics. With a focus on teaching our members how to use entrepreneurship to excel in the workplace, you will be provided with the fundamentals and resources to become one of tomorrows' leaders.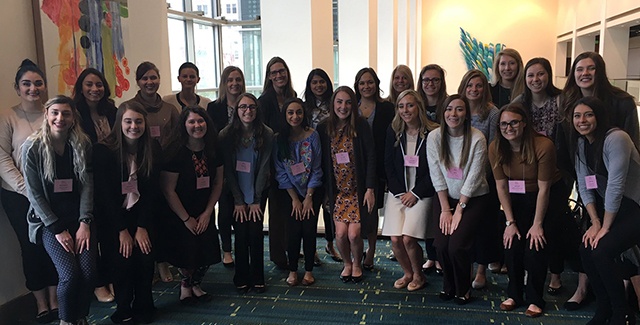 The mission of the Iowa JPEC Women in Entrepreneurship program is to increase participation and advance the status of women in entrepreneurship by facilitating individual, institutional, and social change through leadership development, education, networking and mentor opportunities. 
NEXT STEP
Not quite sure which organization is best for you? Want to connect with entrepreneurship, but not sure how to get started? Contact us to see how entrepreneurship can best fit into your future.