TOM BEDELL
ENTREPRENEUR

In addition to helping to create the BELL and the Okoboji Entrepreneurial Institute, Tom Bedell pursues his many life interests -- one of which is music.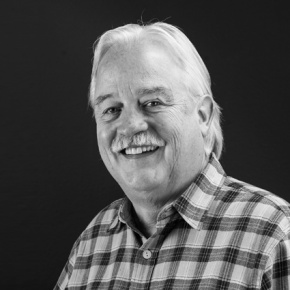 In 2004, Tom Bedell reached out to the current Tippie College of Business Dean, Gary Fethke, about teaching an MBA class. Bedell was connected to David Hensley and has happily been supporting Iowa JPEC entrepreneurship programs ever since.
That same year, an endowment received from Bedell was used to establish the Bedell Entrepreneurial Learning Laboratory (BELL), a 10,000 square foot business incubator for students that is the home of the Startup Incubator program. Over the past 13 years, Bedell has been an active mentor for University of Iowa students, as well as a frequent guest speaker for entrepreneurial classes and events. 
In addition to helping establish the BELL, Bedell  helped launch the Okoboji Entrepreneurial Institute (OEI), another one of Iowa JPEC's successful student programs. This week-long summer workshop brings together elite college students from across the state to collaborate and network with successful entrepreneurs. OEI has recently finished its 11th year of the program. Neither the Startup Incubator nor OEI would exist without the support of Bedell.
When he is not busy supporting Iowa JPEC programs, Bedell is working on his many life interests. One of his biggest passions has resurfaced to be his latest venture.
Bedell fell in love with music as a teen. When he was in high school, Bedell started his own guitar business in his parent's basement. His supplier, based in Japan, would ship him products, his sister would apply his custom logo to each guitar, and a friend would help him deliver the products to music stores throughout the midwest – given that Bedell himself was not old enough to have a driver's license.
With two employees, and low overhead, the price was right. Every music store in the area wanted his guitars. In 1966, while he was a high school junior, Bedell opened his own music stores with locations in both Okoboji and Spencer, Iowa.  Bedell went on to college, pursued a political consulting career in Washington, DC, and then took responsibility for his Father's fishing tackle company, Berkley, in the Iowa Great Lakes. He tried retirement in 2007 and by 2009, he decided to follow his passion for music once again.
Bedell Guitars is based in Bend, Oregon. The company prides itself on its "Seed to Song" approach – which thoughtfully and sustainably honors the connectivity between the wood each guitar is made of, and music. No clear cut trees are used in any of Bedell's guitars. In fact, Bedell travels around the world to find the perfect wood for each product.
Bedell has uncovered breakthrough technology using frequency analysis to identify the ideal music capability for each tonewood set, and hand builds each instrument accordingly. This makes each Bedell Guitar a truly one-of-a-kind product.
Entrepreneurs are repeatedly told to follow their passion – and Bedell is doing just that by designing and crafting inspired acoustic instruments.