Friday, February 25, 2022
Martell Bell had the instincts of an entrepreneur before he could spell or pronounce the word. Now a University of Iowa first-year PhD student, Bell is succeeding with assistance from the University of Iowa John Pappajohn Entrepreneurial Center (Iowa JPEC).
In 2019, Bell — thanks to a push from professor Joe Sulentic — participated in Iowa JPEC's Innovation Challenge, pitching Apex Healthcare, a wellness clinic for people with catastrophic injuries. It wasn't his first business undertaking. When he was 8 years old, a friend gifted Bell several pairs of Nike Air Jordan basketball shoes; Bell took them to a camp that summer with the intention of making a profit.
"They didn't fit, so I tried to sell them," Bell said. "I remember selling a couple of pairs."
He expanded his business knowledge in his close-knit hometown of Robbins, Illinois, a suburb south of Chicago. Bell's parents converted a laundry room in their house into a candy store that also sold nachos, pizza and sandwiches.
"Both my parents worked, so during the day I was the person who ran the candy store," Bell said. "I ran it from the age of 9 all the way through 14 when I went to high school."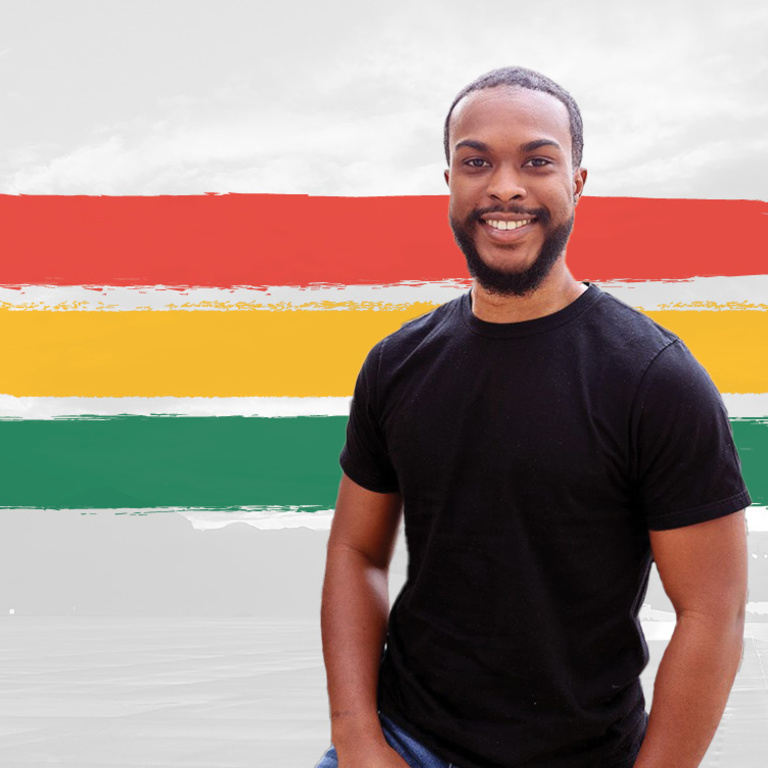 Being an active four-sport athlete in high school didn't suppress Bell's entrepreneurial spirit. He added a mobile commerce dimension to the candy store and business boomed. Bell received orders in the evening, filled the trunk of his car with product in the morning, and unloaded the contents before the first school bell sounded.
"I had a separate duffel bag I would take and sell in school," Bell said. (Honey Buns and Frooties are his favorite). 
An injury that inspired Bell's Apex Healthcare idea is also a reason he ended up at the University of Iowa. A would-be collegiate wrestler drawing interest from Division III programs, Bell attended a summer wrestling clinic led by Hawkeye two-time NCAA champion T.J. Williams. During a drill, Bell herniated three discs in his neck and bruised his spinal cord. There was hemorrhaging that caused temporary paralysis.
Instead of continuing his athletic career, Bell enrolled at the University of Iowa in 2015, graduating with a degree in mechanical engineering in December 2019. Because of a hiring freeze caused by the COVID-19 pandemic, he returned to Iowa and will earn a master's in mechanical engineering this spring. Bell is pursuing a PhD in mechanical engineering with a focus on engineering education and robotics.
"My goal is to become an independent education consultant," Bell said. "I am a division head of the School of STEM (science, technology, engineering, mathematics) Education with a company called The 7th University, which does a more wholistic approach to education. Instead of hammering kids to go to college, it approaches learning from a standpoint of, 'What do you want out of life?'"
A first-generation college student, Bell had no idea what engineers did before he enrolled at the University of Iowa. He doesn't push "purely college" onto high school students, instead, he wants to expose them to other options, including trades.
Bell has started a speaker series (in conjunction with The 7th University), connecting with students, and getting them to expand and think about STEM. He has also created a company called Ignite Engineering Education Consulting. The company name is adapted from another event Bell has been associated with. For two years, the National Society of Black Engineers has held the Ignite Engineering Success Conference. This year, since Bell is transitioning into creating the business, he adapted "ignite" into the company name and has rebranded the event as the Engineering Success Conference. The business will conduct STEM workshops for high school students that focus on emerging engineering topics. The information is presented in an interactive way that incorporates elements of the humanities, soft-sciences, and things with which the students are familiar.
"We're getting more and more attention and people are starting to really get behind it," said Bell, who already has participants from Muscatine, Columbus Junction, Iowa City West, and the League of United Latin American Citizens in Davenport. "I'm excited. I think we will double our numbers and we should have more than a hundred students this year. 
Bell is currently honing his entrepreneurial proficiency through Iowa JPEC's Graduate Startup Incubator.
"I have always been an entrepreneur, but I didn't realize it because I hadn't thought about it in-depth," Bell said. "It put me in that mindset and made me want to investigate it more and more. Once I found out the number of resources that were being supplied, it made it a no-brainer to keep pursuing it. I didn't have to think about it anymore."